This article presents a reflection on the expressiveness of the work of the Italian sociologist Antônio Gramsci as well as reflects

The Brazilian educational system has been suffering in recent years, change it, advances in some aspects, but also leverage problems in education
Tapembol is a "game of all", which aims to enable the inclusion and participation of all by allowing all people
The promotion of health is a subject much discussed in recent years. There is a promising strategy for the many health problems that affect modern humans.
Futsal, like sports, is gaining increasingly popular appeal and, in the case of a young sport, requires specific literature and may give a more didactic and pedagogical support to the preparation of its practitioners. 
After the studies, it was possible to notice that the toy, the game and the game are characterized as recreational organizations important to the development of children, in addition to the relaxation of rules, of space, of time, of movement increasing the basic skills and recreational activities. Promote broad participation also and coexistence among children, promoting the overall development of human beings, developing physical, cognitive, affective and social, essential elements for the development and learning of small. Through the toy, the game and the game the children share joys, sorrows, enthusiasm, passivity and aggressiveness. Therefore, the ludic and recreational practices must be part of the school pedagogical proposal. After all, educate is to prepare for life!
The school physical education is a proposed activity geared towards the overall development of the students, in their physical, psychological, emotional and cognitive. Society in General has to be concerned with the practitioners of sports activities, since most of the accidents occur during the exercise.
School model that will influence and educational base, is both in urban as in rural areas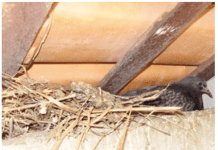 Pigeons are birds of the order Columbiformes Columbidae family and genus Columba that features more than 50 species.