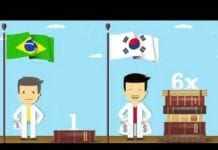 This article aims to demonstrate Brazilian society the current working condition of the teacher, defending the premise
It is through art that we can create and recreate all, give a new sense things and even our own lives, because if the contemporary art.
The objective of this paper was to analyze the importance of Fiscal responsibility law as normative instrument on the control of public finances.
Human behavior is something fascinating and enigmatic at the same time, being an object of study in various areas of knowledge, including psychoanalysis, psychology, anthropology and sociology.