Articles and Other scientific materials
The Core of knowledge Magazine publishes articles, reviews, technical reports, dissertations, theses, clinical reports, laboratory experiments, literature review, case studies, among other scientific material that may concern and add knowledge to society.
All material submitted must be unpublished and never have been published online.
The material should be submitted by e-mail: [email protected]com.br together with the letter of originality filled, signed and scanned. [Download da Carta em Formato WORD]
The material should be sent in one single file in Word format being in .docx or .doc (even containing figures, tables, images).
The materials were part of Congress which did not have online publication can be sent.
The contents of the materials are of mere responsibility of their authors.
Quotes and transcripts are allowed with mention of the source.
The text must be written according to the standards of the Brazilian Association of technical rules – ABNT – NBR6023.
The original submission to the journal implies authorization of the author for publication. Will not be paid royalties.
All communication will be done through email.
The material shall obligatorily contain: Title, author (s), qualification of author, summary, introduction, development, conclusion and references.
It is not necessary to contain abstract. Our system automatically translates the materials in other languages 6.
Are prioritized materials with more than one author.
Our magazine appreciates the dissemination of scientific knowledge in an easy and accessible; However, the quality of the information is dear.
The analyses are carried out by a publishers table. In case of reservations will be returned an e-mail and asked the relevant changes.
Minimal pages (pages) requested is of 7 (seven), there is no maximum amount.
Systematic review of the Literature
The literature review articles are works which present up-to-date summaries available knowledge on matters from various areas seeking to clarify, organize, standardize, simplify approaches of the various problems affecting the human knowledge about man and nature and its social and cultural inclusion. Aims to summarize, analyze, evaluate or synthesize research published in scientific journals.
Reports of clinical cases and successful experiences
These should be articles that report cases or experiences, exploring a methodology or by example. The case reports present the characteristics of the individual studied, with indication of gender, age and can be performed in humans or animals, emphasizing its importance in performance practice and show paths, conducts and behaviors for your solution. Must have the following structure: introduction, development, conclusion and references.
Periodicity
Published Monthly.
Certificate of publication of scientific paper (optional)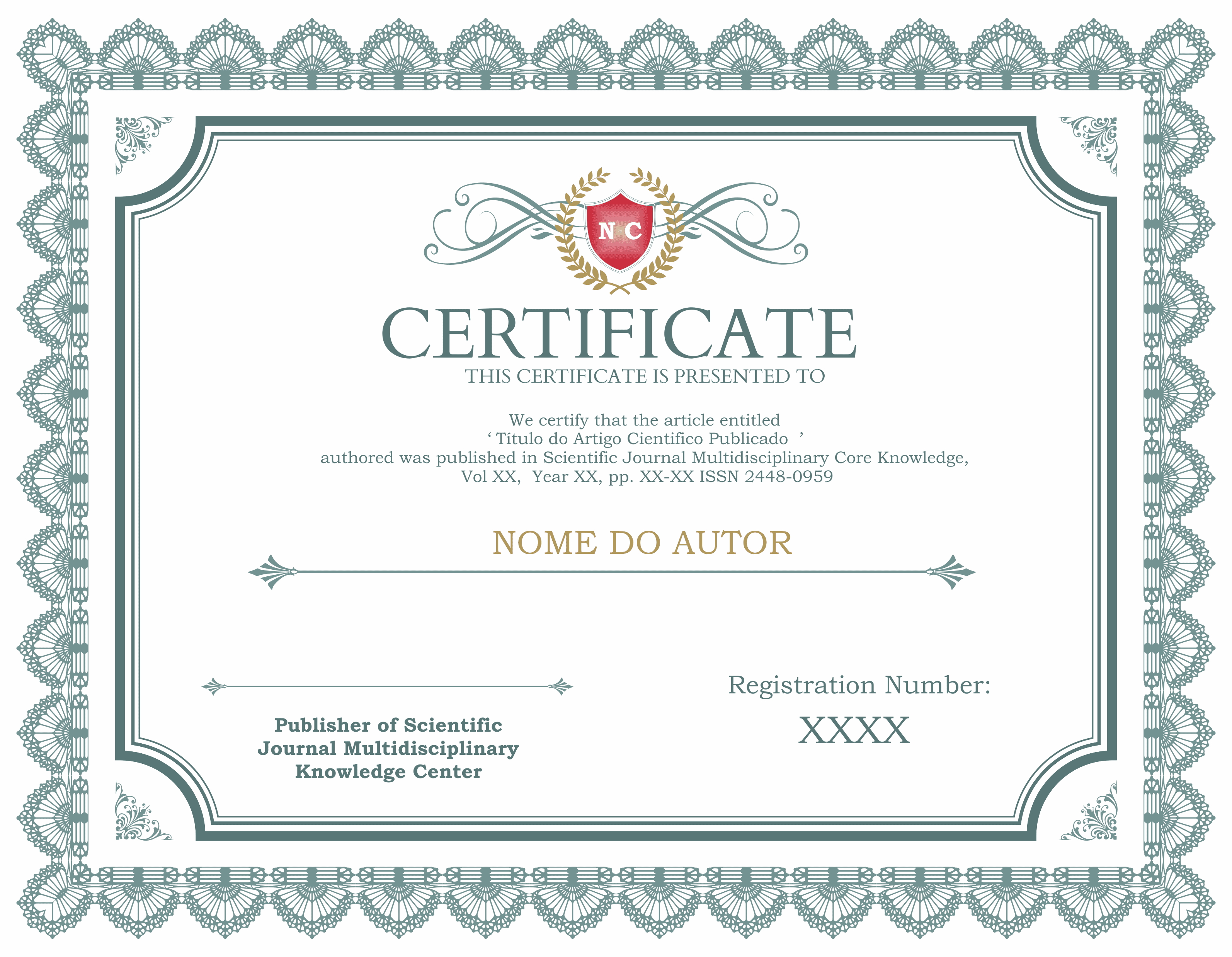 If you can send a printed publication. Inform yourself about the availability and values for sending via email: [email protected]